Annual 'Back-to-School' Supplies Drive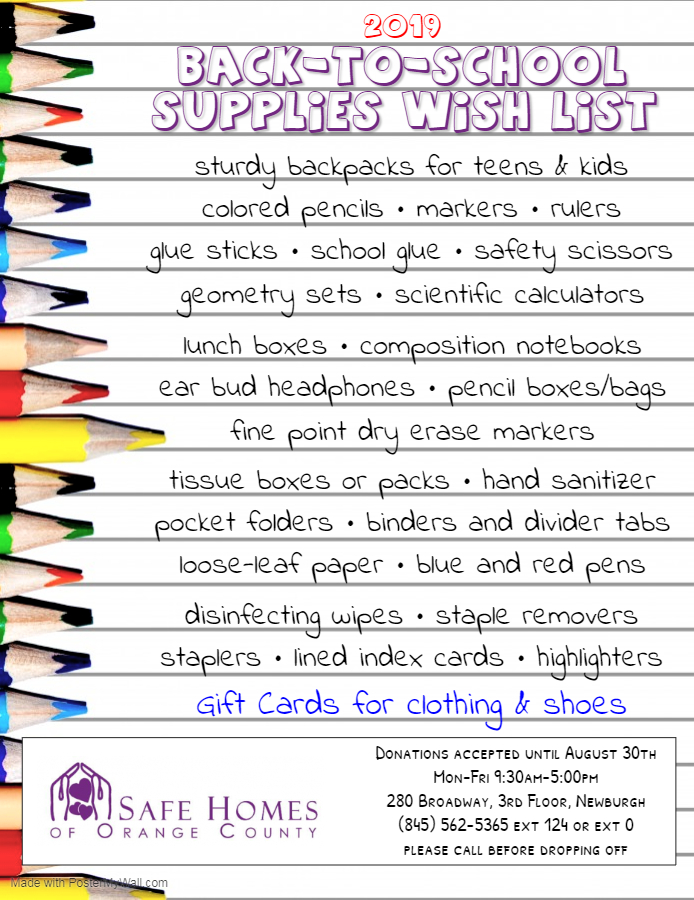 New drop-off location in Goshen
We are grateful to the Orange County Child Care Council, who has graciously offered to be a drop-off location for donations to our school supply drive this year! You may now drop off either at our main office in Newburgh, or at the Child Care Council located at 40 Matthews Street, Suite 103, in Goshen.
Back-to-School sales on ON and it's time for our Safe Homes Annual School Supplies Drive! Help us fill backpacks for youth in both Orange and Sullivan counties. We're collecting supplies from our wish list and gift cards for back-to-school clothes shopping now through August 30th.
THANK YOU to our community for your support!