15th Annual Gingerbread Project at St. Anne's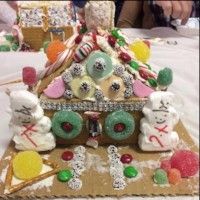 Decorate your own Gingerbread House and take it home for the holidays. A fun event for families & kids of all ages!
Two seating times available: 10 am and 12:30 pm
Suggested Donations:
Small Gingerbread House - $15
Large Gingerbread House - $20
RESERVATIONS RECOMMENDED. Please call St. Anne's directly at (845) 496-3961 and leave a detailed message with your name and phone number, desired seating time (10 am or 12:30 pm) and the number and size of gingerbread houses you would like to reserve.