"Love Shouldn't Hurt" Youth Summit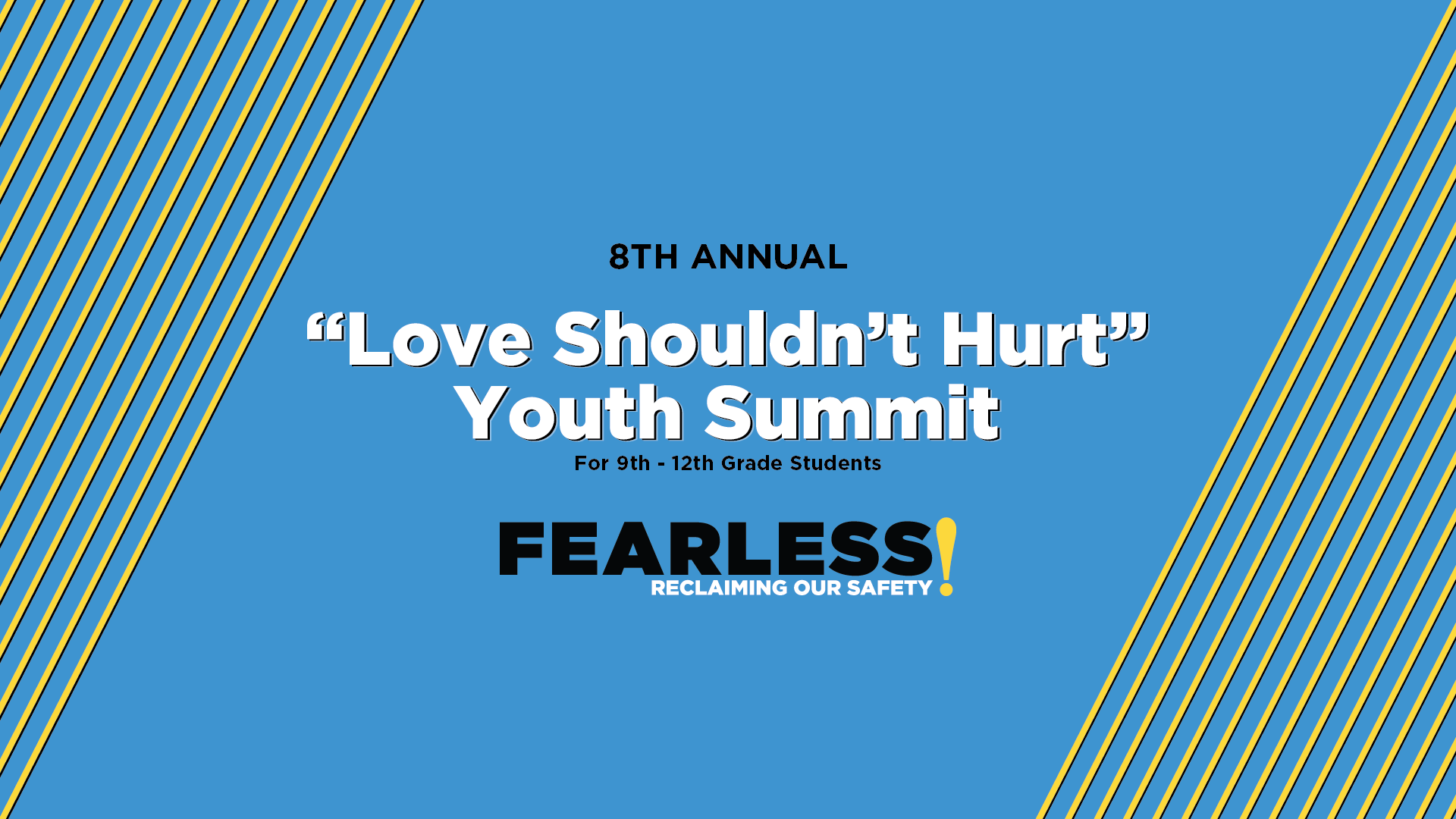 This seminar is for 9-12 grade students. Parents and teachers are invited and encouraged to participate, but not required.
'Love Shouldn't Hurt' is a transformative experience designed for youth and adult ally participants to gain knowledge and skills necessary to ending intimate partner violence in our communities.
We know that:
• 1 in 3 adolescents in the U.S. will experience abuse from a dating partner before they turn 18 years old.
• Girls and young women between the ages of 16 and 24 experience the highest rate of intimate partner violence– almost triple the national average.
• 80% of guidance counselors say they feel unprepared to address incidents of abuse on their school campus.
Students, teachers, and parents will have the opportunity to participate in various workshops designed around the dynamics of intimate partner violence. Additionally, participants will be challenged to strategize ways to bring their knowledge and skillsets back to their school and community to create a culture free from violence and oppression.
This year, Fearless will host our Summit in two parts in the hopes that students can participate on their remote days. Students must participate on both March 17th and 24th to receive a certificate of completion. The deadline for registration is Friday, February 26th. To register, send out the below form filled out to our Education Manager, Zoë Mahan.