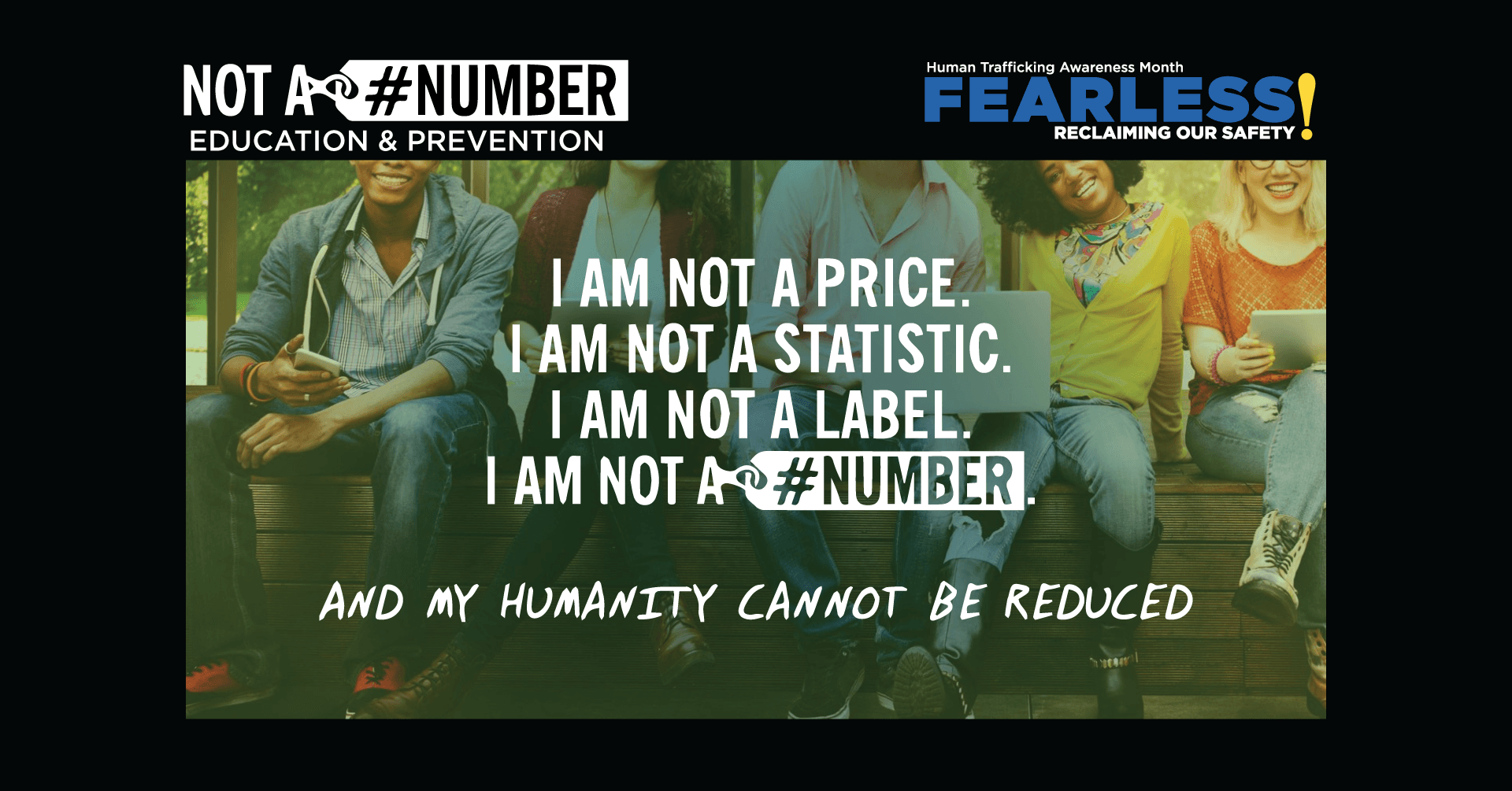 January 25th - 29th, daily from 4:00 PM to 5:30 PM
For: Highschool Students in Orange and Sullivan Counties
Not a #Number is an interactive, five-module prevention curriculum designed to teach youth how to protect themselves from human trafficking and exploitation through information, critical thinking, and skill development. Not a #Number uses a holistic approach focusing on respect, empathy, individual strengths, and the relationship between personal and societal pressures that create or increase vulnerabilities.
Effective prevention often starts by raising awareness of harmful stereotypes and attitudes that create vulnerabilities and keep youth from seeking help. Through open conversations, engaging activities, the use of media, and opportunities for self-disclosure, participants will:
• Raise their awareness of what constitutes human tracking and exploitation.
• Learn how to recognize recruitment tactics and understand vulnerabilities.
• Challenge harmful stereotypes and societal attitudes.
• Identify healthy support systems.
• Develop skills to safely navigate potential and existing exploitative situations.
• Learn how to access community resources when situations occur that increase their vulnerability (or if exploitation is already underway).