8th Annual Teen Art Contest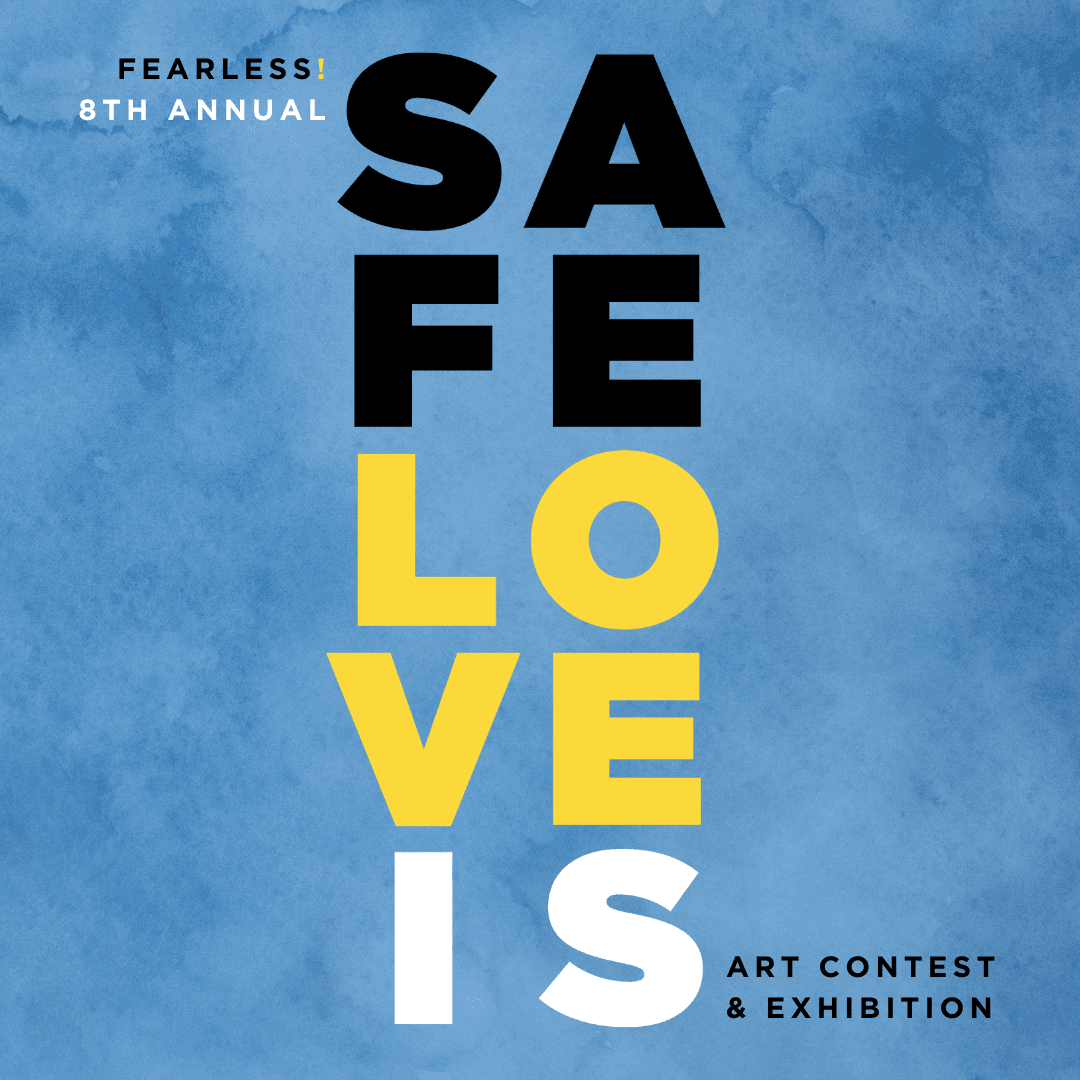 Fearless! invites artists of all kinds from grades 6-12 to share their personal vision and voice in promoting healthy relationships and creating change in our culture.
1 out of every 3 teens is impacted by dating violence before the age of 18, regardless of race, socioeconomic status, sexual orientation, gender identity, religion, or any other social identity. Types of dating violence include emotional/mental, verbal, financial, technological, physical, and sexual abuse.
Submission Deadline: Friday, January 28th, 2022 by 5:00pm
The title of this year's theme is Autonomy & Choice. Whether we are talking about our dating relationships, our friendships, or our relationships with family members, we engage in these relationships to feel connection and togetherness. While this sense of connection is vital and important to lasting relationships, so too is a sense of independence and self-governance. For this year's theme, students should explore what it means to engage in relationships with others while also establishing boundaries and maintaining a sense of individuality. How can personal vision and voice be promoted within relationships? What is the importance of having the ability and access to make personal choices in relationships? What does being together look like while also supporting individual goals and differences? As our world is ever-changing, so too are the ways in which we all engage in relationships. Artists are invited to explore the ways in which they establish and maintain personal freedom within their relationships, and how they advocate and promote healthy independence for others within relationships.
Participants must review the guidelines and submit all artwork with a completed entry form.
Selected submissionswill be shown at an art show for Teen Dating Violence Awareness Month where the winners will also be announced.
8th Annual Teen Art Show
Saturday, February 19th
2:00 PM to 4:00 PM
2 Alices Coffee Lounge, 117 Broadway, Newburgh, NY
Attending the event is free! Beverages and food are available for purchase.
At 3:00 PM winners will be announced.
The virtual event portion will take place on Fearless! Hudson Valley's Facebook page
1st place winners for both the 9th-12th grade category and 6th-8th grade category will receive prizes. All winners will have a letter of recognition and appreciation sent to their schools. The winning artwork will be on display at Fearless!'s Newburgh office location, and the artwork of the first-place winners in the 9th-12th grade category will be published in Fearless! materials throughout the year.