Celebration of Hope Brunch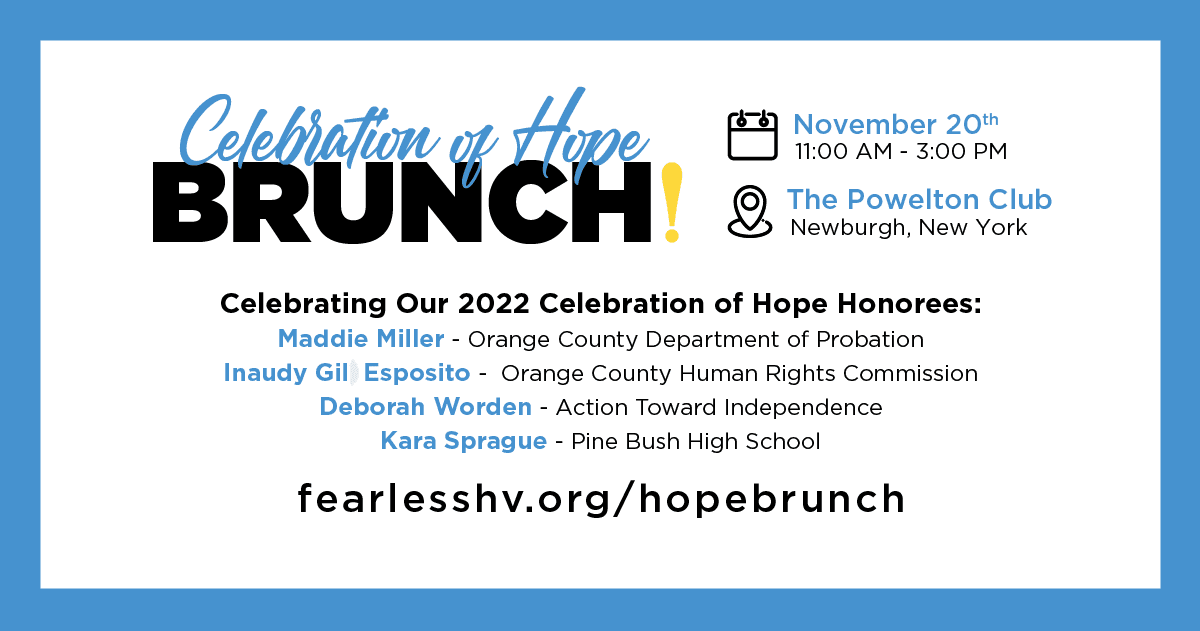 We invite you, alongside our loyal supporters, sponsors, and donors, to join us at our 2022 Celebration of Hope Brunch.

The Celebration of Hope Brunch celebrates the past 36 years and Fearless! working toward eliminating intimate partner violence, teen dating violence, and human trafficking in our community. 
Through our annual and year-round fundraising, we provide shelter and comprehensive support services to victims and their children, continue to increase public awareness about these issues, and encourage accountability for perpetrators.