26th Annual "Love Gently" Dinner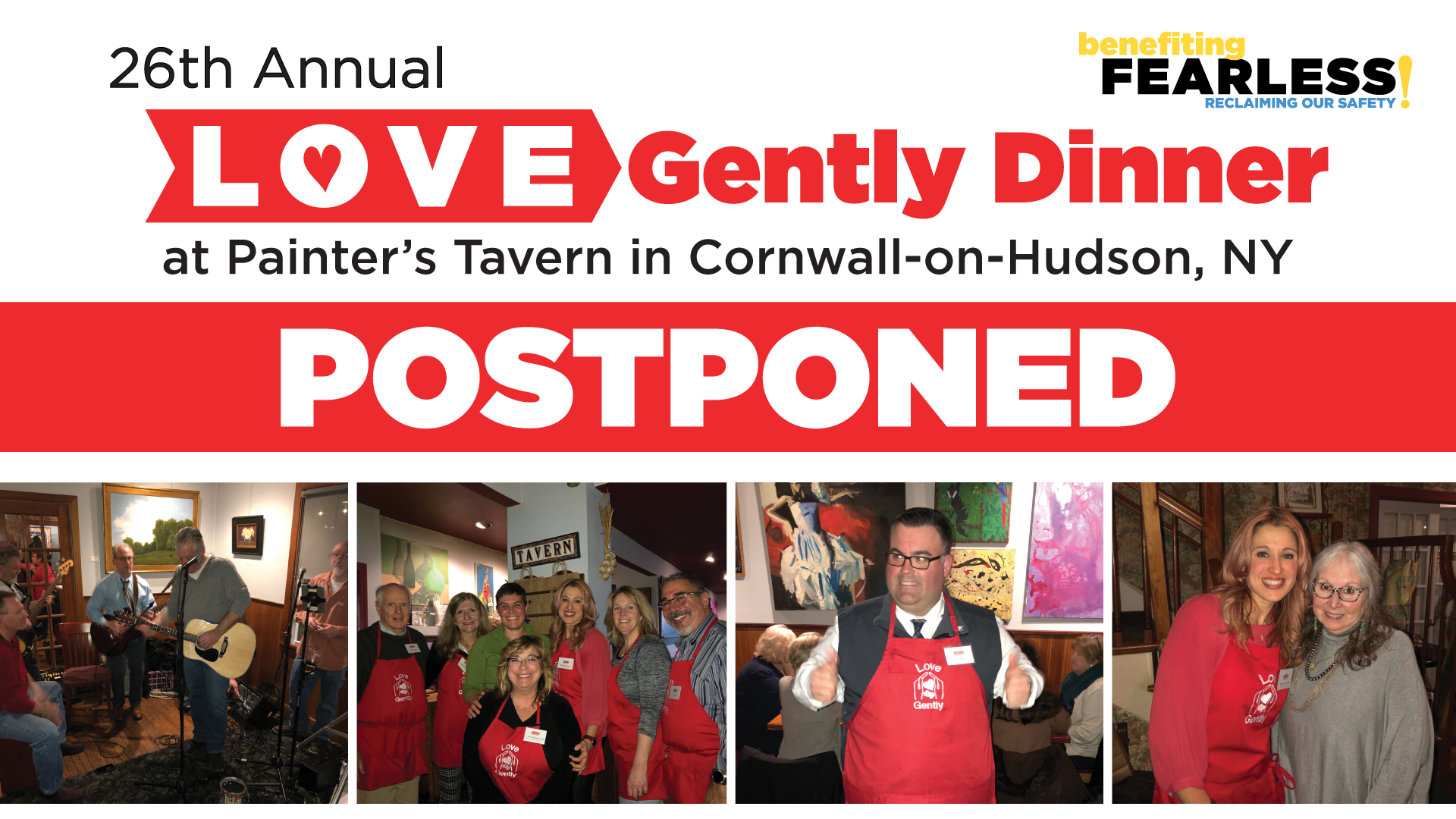 UPDATE:
After close consultation with our partners at Painter's Tavern, we've made the difficult decision to postpone the upcoming Love Gently dinner this June 16th.
Having postponed in March we were very much hoping this event could happen next week. As we shared then this is our most celebrated event of the year and brings out some of our longest supporters to date. We did not want to have to run this exciting event at half capacity then and remains our sentiment today. Some of the most important things during this evening of celebration is the connection between one another, the ability to share space, to eat, celebrate, and support one another. We're genuinely upset and disappointed to have to postpone again. Because we do not know what things will look like over the next couple of months for dining out we have decided to postpone with a 'to be determined date'.
We want to thank all our supporters and partners for their support, open discussions, and encouragement. We will get through this together.
-------------------------------------------------------------------------------------------------------------------------------
Painter's Tavern in Cornwall-on-Hudson will host and co-sponsor the 26th Annual "Love Gently" Dinner with Fearless!. The à-la-carte dinner event features notable community members and leaders working alongside Painter's servers. All tips will be donated to Fearless! to benefit comprehensive services for adult and child-victims of domestic violence, teen dating violence, and human trafficking.
"Love Gently" will feature live music from local favorites Run DMG, tarot card readings by Rozelisa (fees will be donated to Fearless!), sweet treats from Commodore Chocolatier, and a 50/50 raffle. There is no cover-charge.
Our 26th Anniversary servers are:
-- Mary Pat Smith, Assistant to the Orange County Executive
-- David Hoovler, Orange County District Attorney
-- Brendan Coyne, Mayor, Village of Cornwall-on-Hudson
-- Mary Beth Greene, Community Volunteer
-- Jim DiSalvo, West Point-Highland Falls Rotary
-- Jeanne Mahoney, Village Clerk, Village of Cornwall-on-Hudson
-- Dick Randazzo, Town Supervisor, Town of Cornwall
-- Dr. Michele Winchester-Vega, of Dr. Michele Winchester-Vega & Associates
-- Inaudy Esposito, Executive Director, Orange County Human Rights Commission
-- Karen Kaiser-Sharpe, owner Madison Ave Boutique & Karen Kaiser-Sharpe Photography
-- Glen A. Plotsky, Senior Partner, Bavoso & Plotsky
-- James Ferrara, Photographer
-- Jacqueline Murray, Founding Board Member of Fearless! f/k/a Safe Homes
Dinner is à-la-carte and served at two prompt seatings: 5:30 and 7:30pm
Reservations are required - Contact Painter's Tavern at 845-534-2109