KW Red Day Weekend - Shop the Shoppes & Make a Difference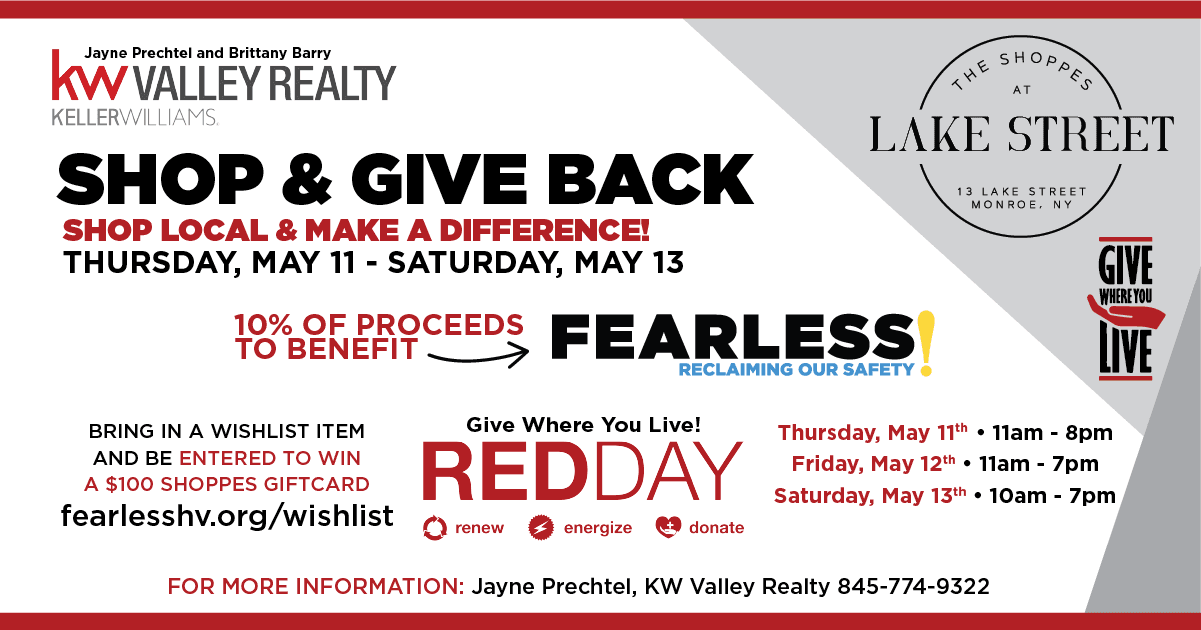 GIVE WHERE YOU LIVE!
Shop at the Shoppes from Thursday, May 11th through Saturday, May 13th, and make a difference. 10% of the proceeds to benefit Fearless! Hudson Valley.
Thursday, May 11th • 11am - 8pm
Friday, May 12th • 11am - 7pm
Saturday, May 13th • 10am - 7pm
Bring in a wishlist item and be entered to win a $100 Shoppes gift card! www.fearlesshv.org/wishlist
Keller Williams Valley Real Estate, with Jayne Prechtel and Brittany Barry, are sponsors of Red Day 2023.
Fearless! Hudson Valley, Inc (formerly Safe Homes of Orange County) started as a small organization in 1986, comprised of a hotline and shelter for domestic violence victims, and has since expanded and grown into an increasingly bold and empowered agency that advocates for change while supporting survivors. We now are the only private, not-for-profit agency in Orange and Sullivan Counties in NY dedicated to assisting survivors of domestic violence, teen dating violence, and human trafficking by providing free and confidential services.