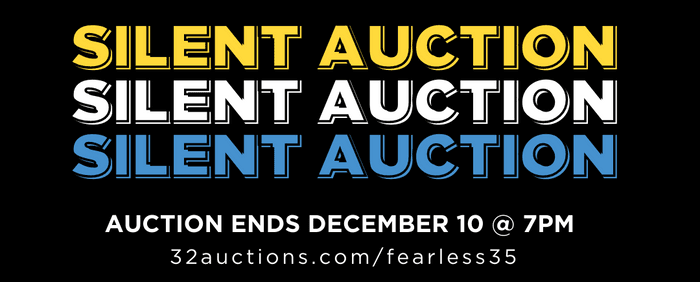 Our 35th Anniversary Silent Auction is OPEN for bidding, and it's ending just in time for the holiday season! So get your bids in before this Friday, 12/10, at 7PM! 
Please help us reach our goal of $35,000 for 35 Fearless! Years! If your holiday shopping is already complete, but you still want to make a positive impact on your community, consider making a $35 donation in honor of our 35 Fearless! Years!

Donate $35 for 35 Years ➡️ www.fearlesshv.org/hope2021
Silent Auction ➡️ www.32auctions.com/fearless35
 
Interested in one of the items below; click on it! 
Each image is linked directly to its' live bidding page!