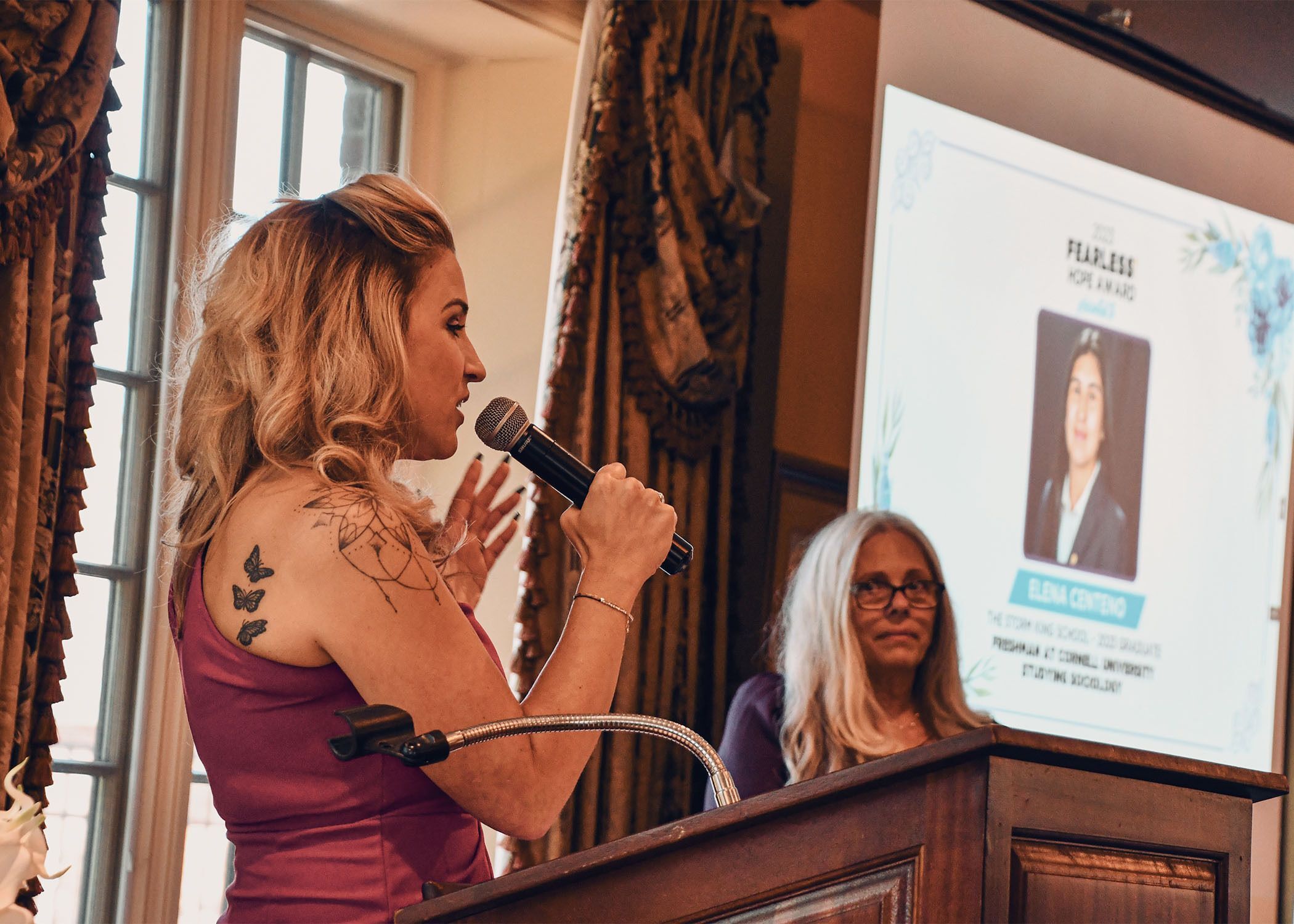 INSPIRATION, EMPOWERMENT, SUPPORT, COMMUNITY, GRIT
We are thrilled to announce that the Celebration of Hope Brunch was a huge success! Our heartfelt thanks go out to our remarkable honorees, Jacqueline Franchetti, Elana Centeno, Candace Rivela, and Leah Horrevoets, for their invaluable contributions and unwavering commitment. The emotional impact of the event was overwhelming. As our honorees shared their inspiring stories and achievements, they moved us all to tears, and every heart in the room felt touched by their stories and journeys.
With the dedication of our Brunch Committee, led by the dynamic duo of Dr. Michele Winchester-Vega and Lucy Gillmeier, and the generous support of our sponsors, attendees, and the Fearless! Board of Directors, we raised almost $53,000! This is a true testament to the power of community and the impact that we can make when we come together to support each other.
So let's keep the momentum going and continue to inspire, empower, and support each other! Check out our photos on our Brunch page or on our Facebook page for photos from the event.