Providing Life-Saving Services, Empowering Survivors, Educating Our Community, Demanding Change
On Sunday, October 1st, we celebrated and honored four incredible individuals from the Hudson Valley for their commitment to our work. We humbly acknowledge the impact of our donors and sponsors in advancing the mission of FEARLESS! and thank them for supporting the work we do every day.
OUR 2023 CELEBRATION OF HOPE HONORES
Learn more about these extraordinary individuals by clicking on their photos!
---
2023 Celebration of Hope Brunch Photos
OUR 2023 CELEBRATION OF HOPE SPONSORS
---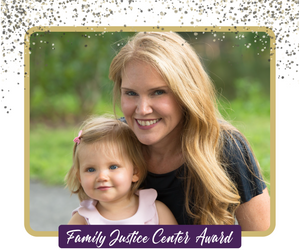 Jacqueline Franchetti
Founder and Executive Director 
Kyra's Champions and Kyra Franchetti Foundation
------
Jacqueline Franchetti's work as the Founder and Executive Director of Kyra's Champions began on July 27, 2016, the day her 2-year-old daughter, Kyra, was shot to death by her abusive father and left inside a burning house. Days earlier, Kyra was court-ordered to have unsupervised overnight visits with her dangerous father by Nassau County Judge Danielle Peterson. This horrific tragedy birthed Jacqueline's charitable and advocacy work to enact legislative and policy changes prioritizing child safety in custody cases.
Jacqueline's efforts prompted passage of legislation in multiple states and federally that protect children from abusive parents. She collaborated with NYS legislators to draft a package of bills, including "Kyra's Law," that are common sense solutions aimed at protecting children. Most notably, Kyra's Law would expand judicial training on family violence and child abuse and help ensure a child's safety is prioritized when judges make custody decisions.
Jacqueline was one of 20 people selected to serve on a statewide commission by the Governor exploring the role of forensic child custody evaluators who often minimize or ignore allegations of family violence and abuse. Jacqueline was also instrumental in the passing of H.Con.Res. 72 in Congress to make child safety the top priority in divorce/family courts. This monumental achievement marked the first time in 30 years that Congress addressed family court issues.
Jacqueline is most proud of Kyra's Champions' Student Advocacy program, a movement created for high-school students allowing them to work directly with lawmakers. Student advocates help plan, coordinate, and speak at rallies all around New York. Jacqueline also helms the Kyra Franchetti Foundation, a nonprofit raising awareness about the risk of family violence, especially to children, inside and outside our divorce/family court system. The Foundation focuses on changing the way violence and abuse are addressed so child safety is put above all else. Most recently, the Kyra Franchetti Foundation has partnered with the Safe and Together Institute to offer a new program for attorneys representing children to help them better understand the dynamics of family violence and child abuse.
Jacqueline has received numerous awards for her advocacy work, including the highly competitive "Business Mastery Championship" where her trophy was presented by Tony Robbins. The R Baby Foundation honored her with their "Courage Award" just five months after Kyra's murder. She received the "Justice for Children Leader Award" from the California Protective Parents Association, and in 2023 had the honor of receiving the "Women of Distinction" award from Blank Slate Media, as well as the "Family Justice Award" from Fearless! Hudson Valley.
Jacqueline believes her work is just beginning in the child advocacy space. She knows that Kyra's Law needs to be in all 50 states and hopes to expand her student advocacy and attorney education programs to many more people.
---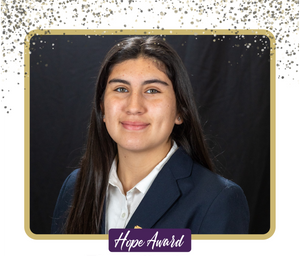 Elana Centeno
The Storm King School Class of 2023 Graduate
Current Sociology Freshman at Cornell University
------
Elena Centeno, a recent high school graduate from the Storm King School, is a dedicated community member who excelled academically and athletically. As captain of the Varsity Soccer team, she led her team to victory and received the Coach's Award in 2022 and 2023. Elena's leadership extended beyond sports; she presided over the Intersectional Feminism Club and National Honor Society, channeling her energy into volunteering for local organizations like Fearless! Hudson Valley, where she successfully hosted a dozen of donation drives, raising over $200 each time and promoting participation in our Fearless! events.
As National Honor Society president, Elena fundraised over $2,500 for RECYCLE Kids: Chosen Futures, an organization supporting children in recycling centers in Colombia. Elena's commitment to social change also earned her recognition, including the University of Rochester's Young Leaders Award with a $20k scholarship. She also was accepted into multiple prestigious programs to hone and strengthen her passion for advocacy and public speaking through Harvard's Pre-Law Summer Program and Yale's Young Global Scholars program. Graduating with high honors, Elena received the Storm King School's Female Scholar-Athlete of the Year Award, Cum Laude Society induction, and her impact on the school community was acknowledged with the prestigious Spy Rock Cup. Elena will pursue her passion for helping others at Cornell University, majoring in Sociology and aiming for a career in law.
---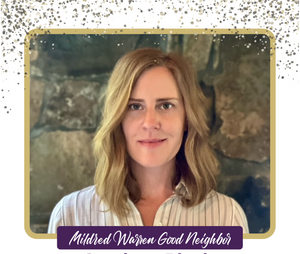 Candace Rivela
Senior Program Manager, Bethel Woods Center for the Arts
------
Candace Rivela, MPS, LCAT, ATR-BC, is the Lead Teaching Artist and Senior Program Manager in the Museum Education and Creative Programs department at Bethel Woods Center for the Arts. She received a B.S. in Fine Arts from SUNY New Paltz and a Master's in Art Therapy and Creativity Development from Pratt Institute in Brooklyn, NY. Candace is a nationally licensed, board-certified Creative Arts Therapist with over 13 years of clinical experience working with individuals and families.
Before joining the team at Bethel Woods, Candace worked as a Creative Arts Therapist and Director of Recreation for Housing Works, Inc., a non-profit organization in New York City that offers housing and healthcare services for homeless, HIV+ adults. In addition to overseeing the Teaching Artist Program at Bethel Woods, Candace has used her expertise and unique perspective on the healing power of the arts to spearhead several wellness initiatives at Bethel Woods. Candace has developed new programs addressing the sensory needs of visitors, creative aging, and trauma-informed care for students and families affected by domestic violence. As an invited speaker, her work has been shared with professionals in health, education, and arts-related fields at the National Conference on Social Work and HIV/AIDs and Making Healthful Decisions Conference.
---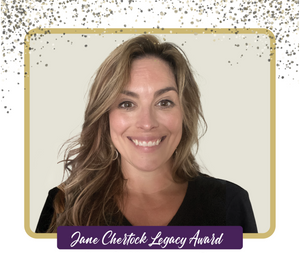 Leah Horrevoets
Multidisciplinary Team/Child Advocacy Center Case Supervisor, Orange County Department of Social Services
------
Leah Horrevoets was born and grew up in Orange County. She graduated from SUNY Orange with a liberal arts degree and continued her education at Nyack College, receiving a B.A. in Psychology in 1998. She has worked for the Orange County Department of Social Services for over twenty-three years, briefly in the Employment and Training Unit, before landing in Children's Services. In Children's Services, Leah worked first in the Foster Care division providing services to families with children in the foster care system. She was promoted to a senior caseworker in the Child Protective Services (CPS) program in 2005, where she conducted investigations into the abuse/maltreatment of children in Orange County, and she was subsequently promoted to CPS supervisor in 2007.
In her current role, Leah supervises the Multidisciplinary Task Force unit of CPS investigators and the Orange County Child Advocacy Center. Since the inception of the Orange County CPS/DV collaboration with Fearless! of the Hudson Valley, Leah has played a role in monitoring the collocated program and partnering with caseworkers and advocates toward the common goal of child and family safety and well-being.
Leah resides in the Town of Wallkill with her husband of twenty-five years. She has one son who resides locally and a large extended family. In her free time, Leah enjoys living an active lifestyle traveling, rock climbing, hiking, running, biking, and going to the gym. She is also an avid reader and spends much time with her family and friends.