2023 Holiday Gift Project
In 2022, Fearless! was able to provide gifts for 528 children from 222 individual families!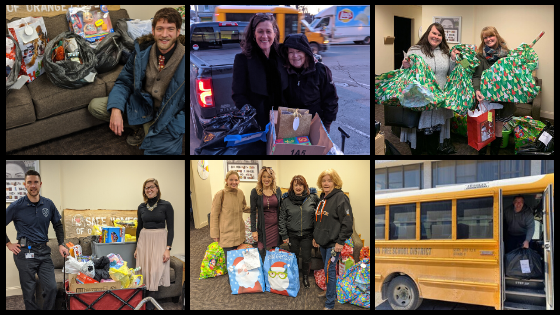 528 children were helped this past holiday season - more than any year since the program began!
Throughout the year, we depend on the support of our friends and neighbors to help us provide services to individuals and families in Orange and Sullivan Counties affected and displaced by interpersonal violence and trafficking. During the holiday season, we find added reason to work closely with our community to bring the holiday spirit to those who need to know they are not alone. We invite you to participate in the season of giving with Fearless! through our Holiday Gift Program (formerly our Adopt-A-Family Program)
Helping one family at a time in our own neighborhood: it's how we make a difference and initiate change.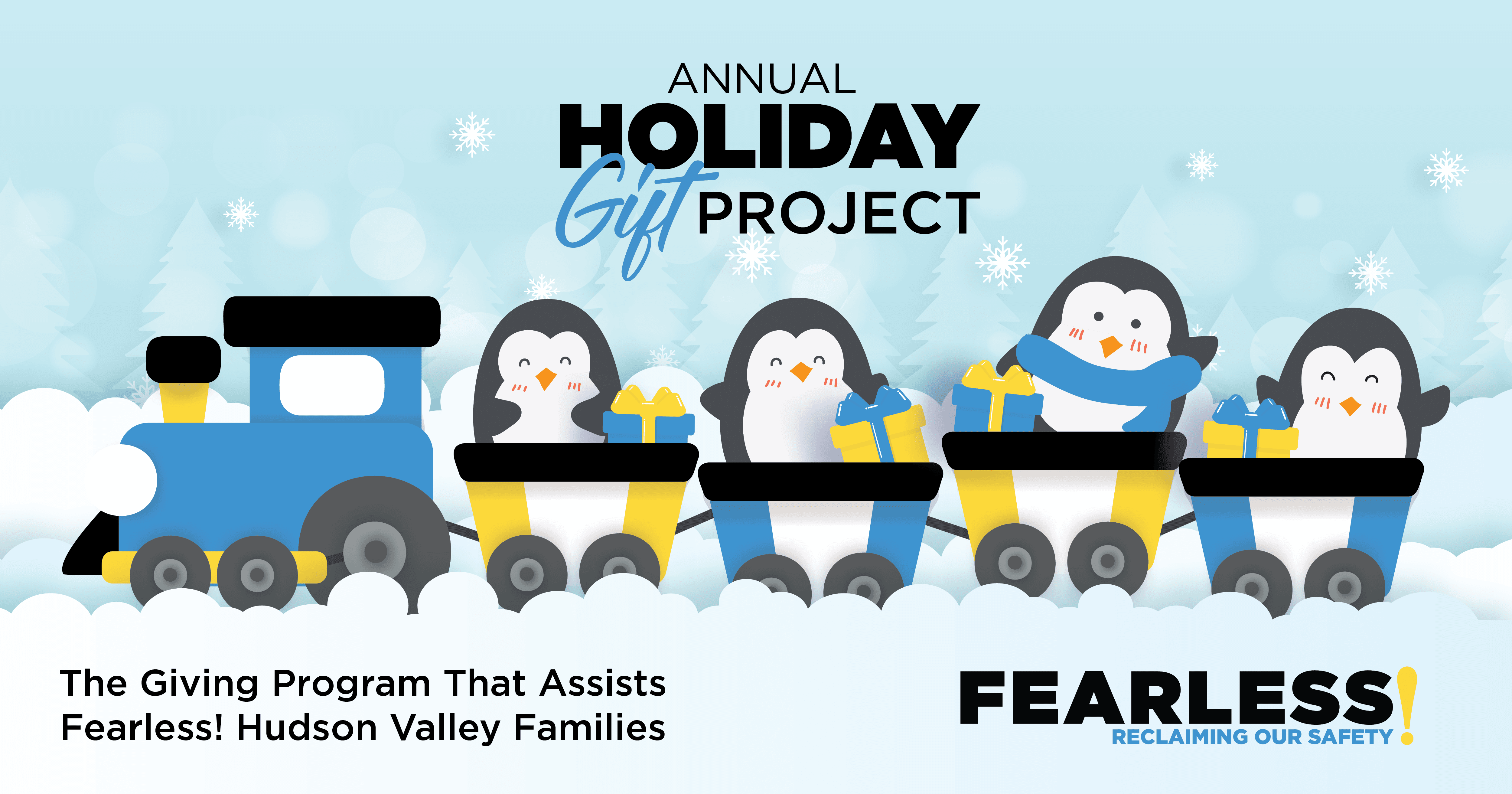 ---
Here are some other ways you can help support families that seek our services:
Gifts for tweens & teens, such as board games, craft kits, STEM/science kits, makeup/nail art sets, sports balls, art supplies (sketch books, drawing sets, nicer colored pencils, pastels, watercolors and paints, etc.)
Gift cards for grocery stores, Target, Walmart, etc. to help with holiday meals and basic needs.
Toiletry gift sets.
Comfy cozy items like socks, pajama sets, slippers, and bathrobes for adults and kids to help support our shelter program.
"Welcome Baskets" for our shelter with brand new items that families can eventually take with them when they transition out of shelter and on to the next step in their journey. These are: a laundry basket or bag containing a set of twin size sheets, a comforter or blanket, a bed pillow, a bath towel, and a wash cloth. 
To learn more about how to help victims and survivors of interpersonal violence and trafficking throughout the year, check out our wish list at: fearlesshv.org/donations