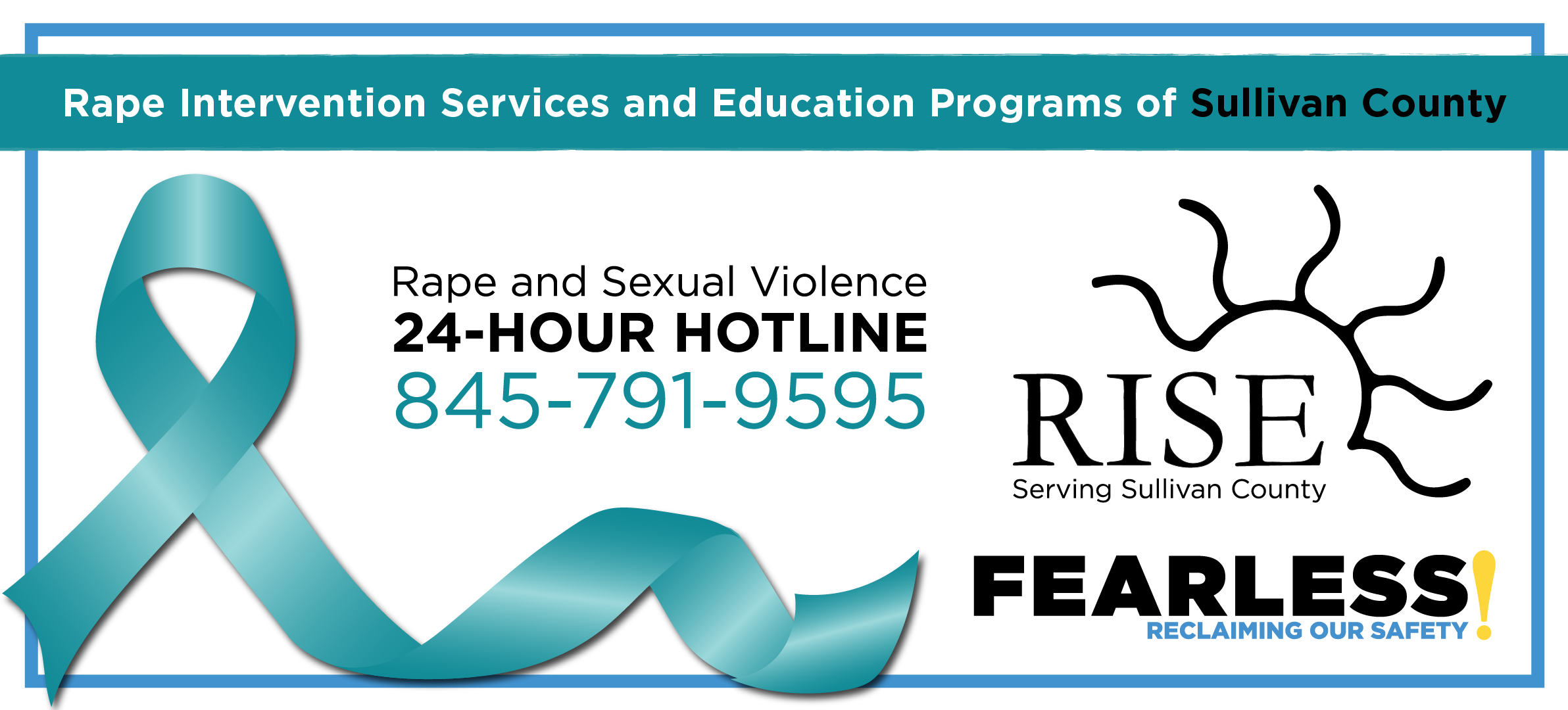 NEW INFORMATION COMING SOON!
Fearless! is proud to announce that on April 1, 2021, the Rape Intervention Services and Education (RISE) Program of Sullivan County is transitioning to Fearless!.
For more information please visit fearlesshv.org/RISE
Check out our latest mailing HERE with all the information you need to know about this exciting change!

The RISE Program, under Fearless!, will continue its longtime partnership and collaboration with Garnet Health Medical Center - Catskills, supporting anyone suffering the physical, emotional, and medical impacts of rape and other sexual trauma. The program will remain in office space on the Harris, NY hospital campus and will continue to serve individuals of all ages in Sullivan County through the 24-hour rape and sexual violence hotline at 845-791-9595 and provide those who are or have been a victim of sexual violence or assault with:
•Individual Crisis Counseling
•Support Groups
•Advocacy
•Information and Referrals
•Accompaniment Services to the emergency department, police station, and court
•Comprehensive Prevention and Education to youth at local schools and other community groups