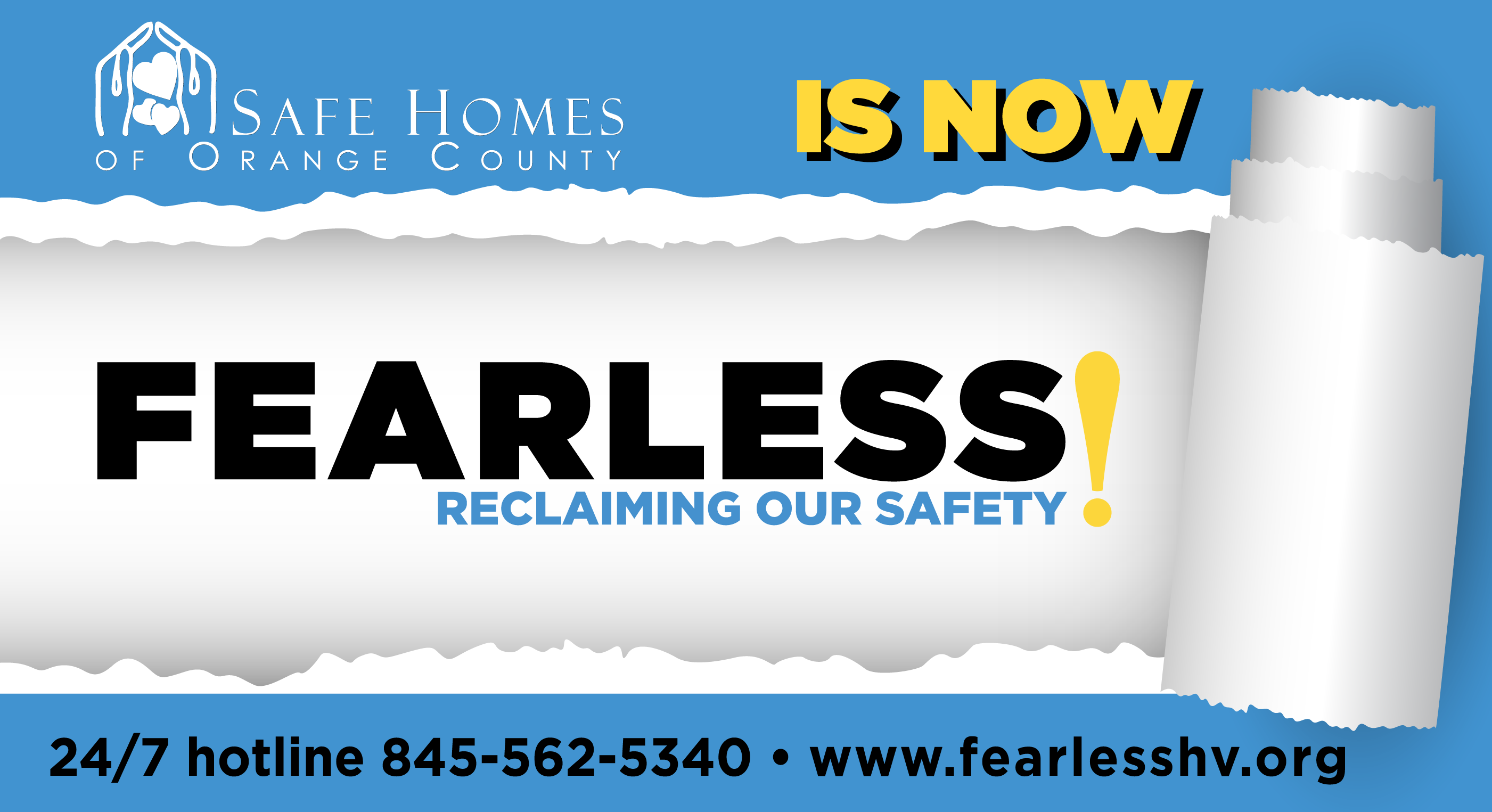 It's official!

We are moving forward with the announcement first made at our Celebration of Hope Gala on October 25, 2019.

Safe Homes embarked this past year on a strategic re-positioning of our organization. During that time, consultants from The Abelson Co. held focus groups with survivors, supporters, staff, leadership, founding members, and funders.

This process has been about doing justice to an emergent organization - a positioning that reflects an increasingly bold and empowered agency that advocates for change while supporting survivors.

It is clear that survivors and victims have found us and will continue to find us - regardless of our name - yet we have a larger obligation to demand the rest of society do their part in addressing abuse and violence.

We are ready for our leadership role in shaping a just community while helping those who experience injustice.
 
There is urgency in our mission and it will require each and every one of us to speak up and be FEARLESS!
What is changing?
Our Name
Our Tagline
Our Reach
Our Commitment to Social Justice
What is not changing?
Our commitment to survivors.
Our founding values.
Our collaboration with all of our community partners.
Our education and prevention work.
Change does not happen overnight and our transition will be a process, not an event. Safe Homes social media, website, and printed information will eventually lead to our new Fearless! platform. All hotline numbers are operational during our transition.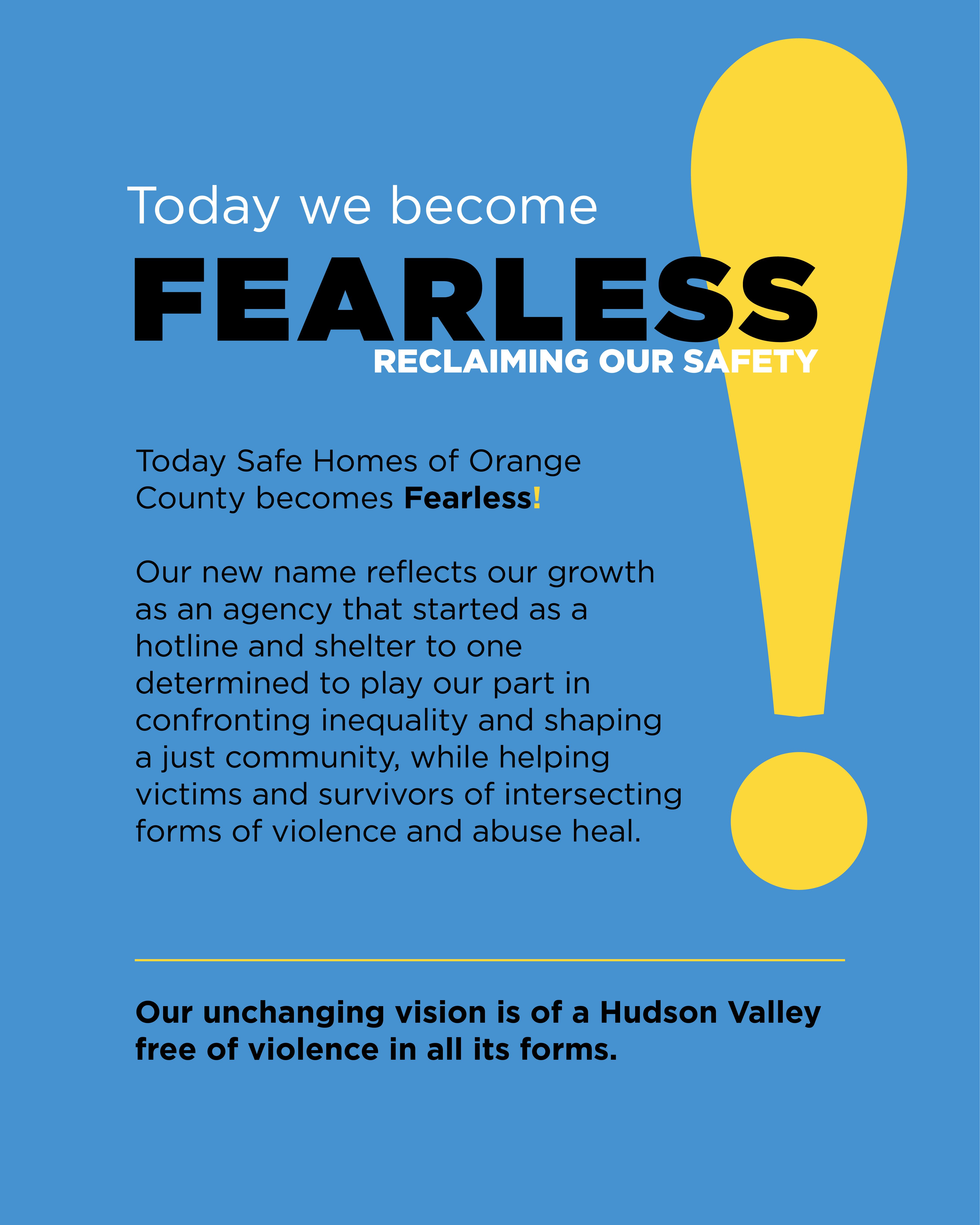 We are grateful for your love and support. Our footprint within our community is 34 years strong and growing, and we are excited to embark on this journey with all of you! Thank you for becoming our...
Fearless! Friends
Fearless! Allies
Fearless! Community Partners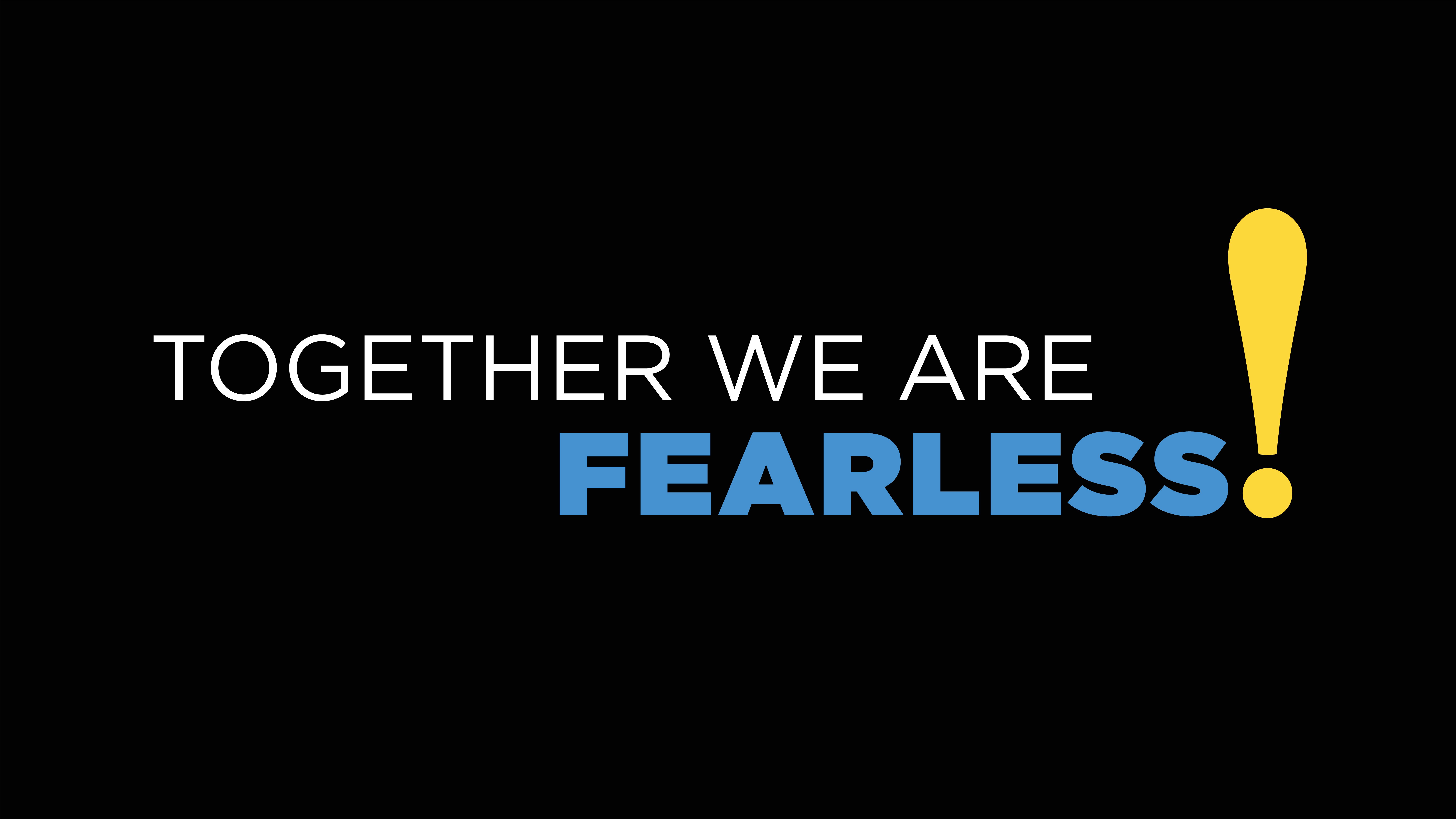 Fearless! Hudson Valley, Inc. is a non-profit 501(c)(3) organization.
Donations to Fearless! are tax-exempt to the furthest extent of the law.